Analyze Real Estate Investment Deals
Auto-Magically
Make smarter real estate investment decisions and grow your portfolio. Remetrics makes analyzing any investment property simple and effective.
Property Lookup
Type a property address below to get insights on its investment potential.
Trusted by forward-thinking real estate companies
Look up Property Data
A Seamless workflow
Look up properties, import property data, and customize deals to streamline your real estate investment analysis and make well-informed decisions that maximize your returns.
Property Lookup.

In just a few clicks, look up properties by address and import property values & rent estimates

Data Import.

Import property values & rent estimates with up-to-date, reliable data

Deal Customization.

Adjust purchase price, financing, closing costs, rehab budget, rent roll, and estimated expenses to match your specific investment strategy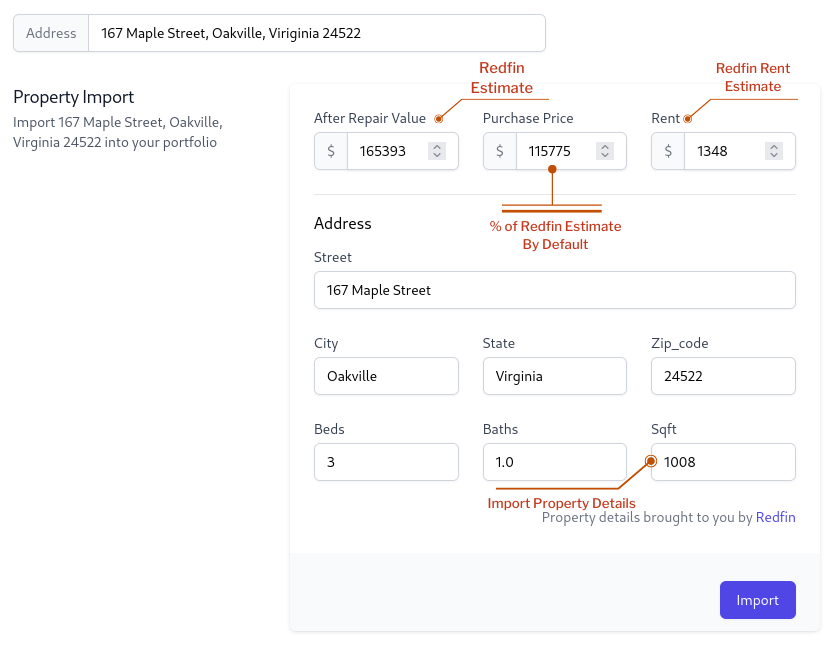 Analyze Properties Faster
Flexible Deal Analysis
Switch seamlessly between estimated and itemized costs to find the perfect balance for your investment strategy.
Comprehensive Overview.

Get a complete understanding of each property's potential with detailed metrics and insights

Time-saving Estimates.

Generate ballpark figures for rehab and closing costs

Detailed Itemization.

Dive deeper by itemizing individual expenses for a more accurate and tailored cost analysis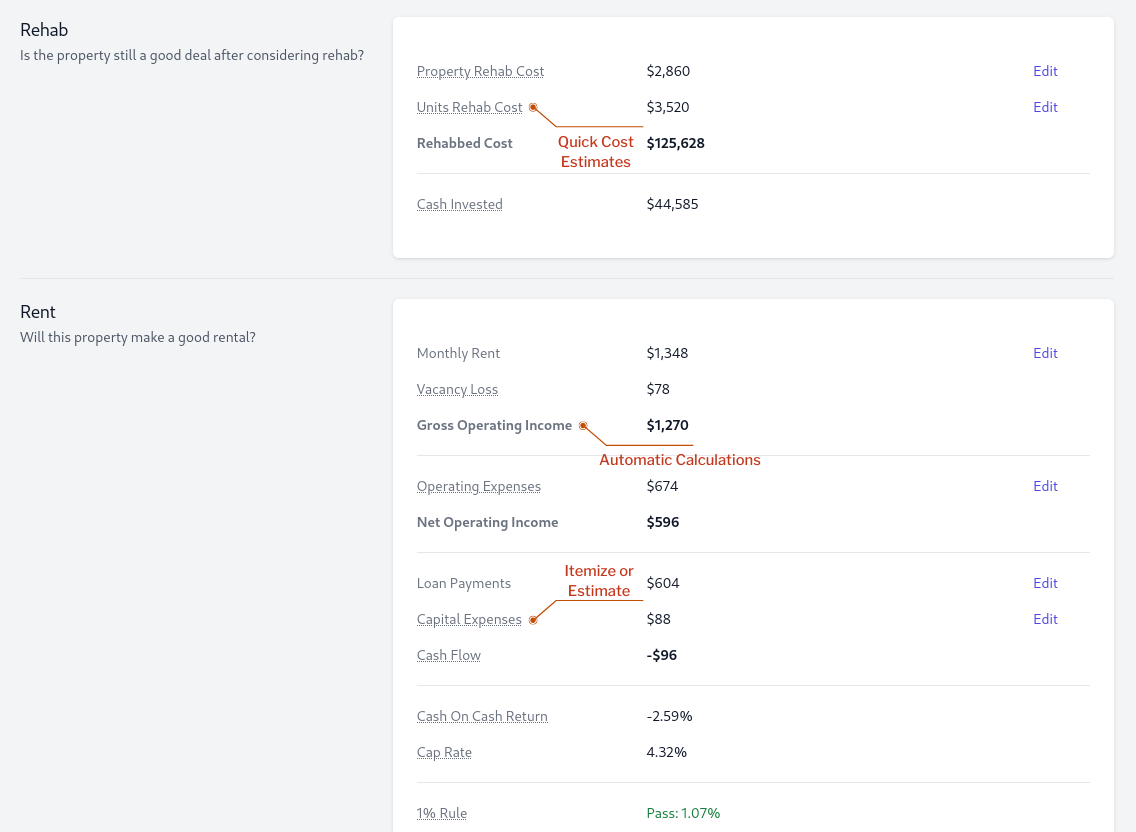 Ready to dive in?
Sign up for smarter real estate investing.
Zestimates provided by © Zillow, Inc., 2006-2023. Use is subject to
Terms of Use
.
Redfin Estimates provided by © Redfin. 2023. Use is subject to
Terms of Use
.