Learn
What is a Condex?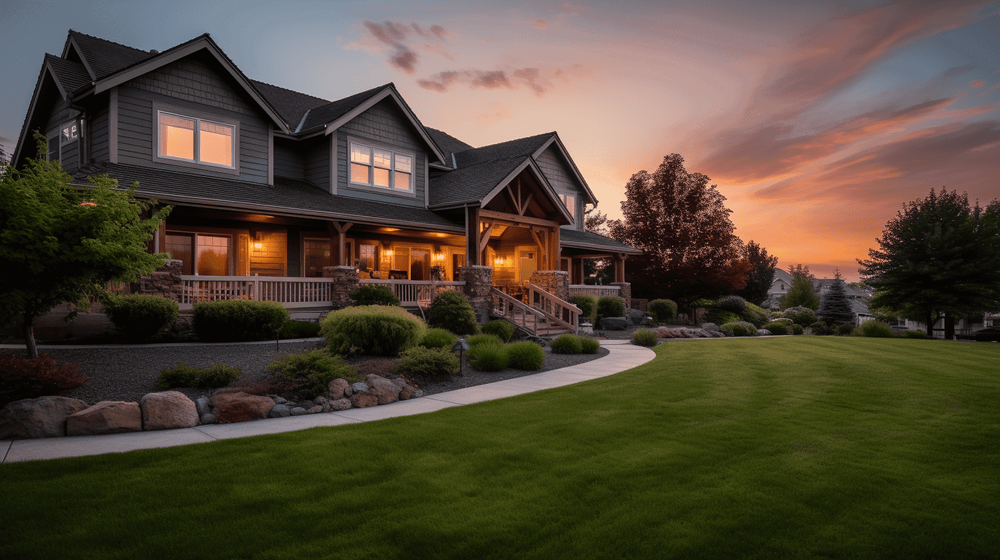 Explore the advantages of investing in Condexes, such as low entry investment costs, shared risk, and the potential for positive cash flow. Unearth potential pitfalls, including slower appreciation rates and resale challenges. Gain insights into the rental potential of Condexes, with the flexibility to rent out one or both units for monthly cash flow.
Introduction to Condexes
A Condex, a portmanteau of "condominium" and "duplex", is a unique single building divided into two separate living units. Each unit is individually owned while sharing common areas like yards and driveways.
Key Features:
Consists of two individual living units.
Features a shared common wall.
Each unit has separate entrances, yards, and driveways.
Does not require homeowners association (HOA) fees.
Shared maintenance costs for common areas.
Origins and Prevalence of Condexes
Conceived in New England during the 1970s, condexes have since spread to other parts of the United States. You will commonly find condexes in:
Connecticut
Massachusetts
Maine
New Hampshire
Vermont
Moreover, condexes can also be spotted in other states, such as:
California
Florida
New York
Pennsylvania
Texas
Comparing Condexes with Other Property Types
When juxtaposed with condos, townhouses, and single-family homes, condexes present several distinguishing characteristics:
| Feature | Condex | Condo | Townhouse | Single-family home |
| --- | --- | --- | --- | --- |
| Number of units | 2 | Typically more than 2 | 2 or more | 1 |
| Common areas | Shared common wall | Owned and managed by HOA | Shared walls with neighboring units | None |
| HOA fees | No HOA fees | Monthly HOA fees | HOA fees | No HOA fees |
| Privacy | More privacy than a condo | Less privacy than a condex | Less privacy than a single-family home | More privacy than a condo or townhouse |
| Affordability | More affordable than a condo | Less affordable than a condex | More affordable than a single-family home | Less affordable than a condex |
| Maintenance costs | Lower maintenance costs than a condo | Higher maintenance costs than a condex | Higher maintenance costs than a single-family home | Lower maintenance costs than a condo or townhouse |
| Amenities | None | Varies | Varies | None |
The Pros and Cons of Investing in Condexes
For savvy real estate investors, condexes might represent an enticing choice. Here are some advantages and drawbacks:
Pros:
Lower purchase price and maintenance costs relative to condos.
Enhanced privacy, given each unit has separate entrances, yards, and driveways.
Prospect of appreciation in property values over time.
Cons:
The resale market may be limited due to condexes being less common compared to condos.
Shared walls could lead to potential noise and disturbances.
Certain legal restrictions may hinder changes or rental plans.
Advantages of Investing in Condexes
Low Entry Investment: With the cost to purchase a condex being potentially lower than other real estate options, it makes for a more accessible investment opportunity.
Shared Risk: The risk associated with significant property expenses, such as a new roof, can be spread, as costs are usually shared with the co-owner.
Co-Owner Deals: The division of property maintenance responsibilities between co-owners could pave the way for cost-saving agreements. For instance, one owner may handle snow removal while the other takes care of lawn maintenance.
Positive Cash Flow: The lower entry pricepoint makes the possibility of generating a positive cash flow from a condex significant.
Potential Pitfalls of Investing in Condexes
Slower Appreciation: When compared to other property types, condexes might not appreciate in value as rapidly, thus potentially limiting their potential as a high-growth investment.
Resale Challenges: Since condexes don't qualify for FHA loans, the pool of potential buyers is narrowed down. Prospective buyers who can afford conventional loans may prefer other property types, further complicating resale.
Rental Potential
In general, condexes provide rental potential akin to duplexes. Owners have the option to live in one side of the property while renting out the other, or they can rent out both units, thus creating a monthly cash flow.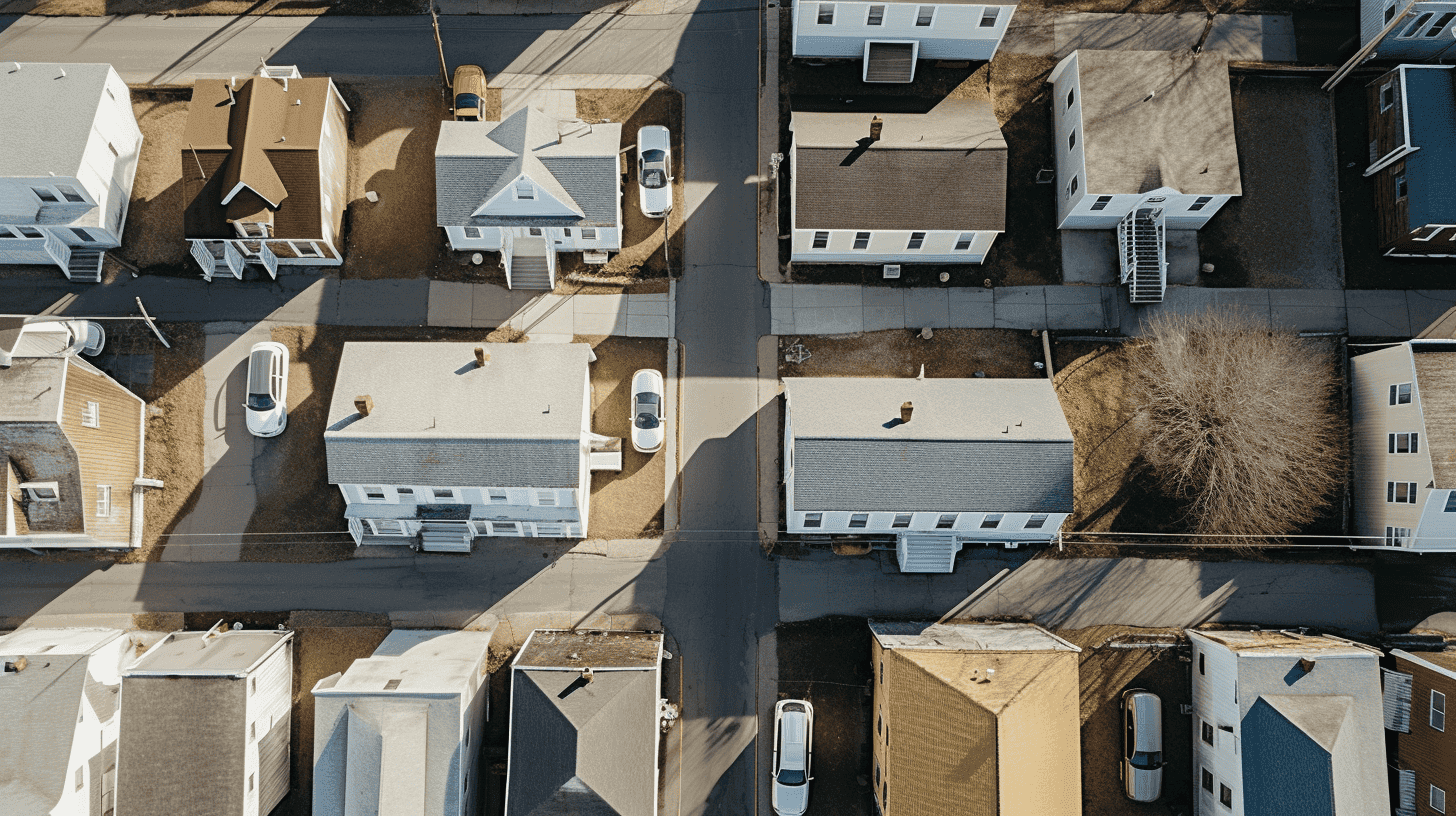 Comparing Duplexes and Condexes
A duplex is a two-family dwelling owned by one entity, be it a person or a family. The owner can opt to rent out both units or reside in one unit and rent out the other.
In contrast, a condex is a variant of condominium with two units, each individually owned. Two different entities own each side, with shared rights to the common areas (source).
Appreciation Potential of Condexes
Several factors could contribute to the appreciation of a condex:
Shared Costs: Expenses such as maintenance, repairs, and insurance premiums are typically split between the two unit owners, which may drive demand and possibly appreciation due to the increased affordability (source).
Adaptability to Market Changes: The value of condexes could appreciate if regulations were to be revised to allow them to qualify for FHA (Federal Housing Administration) loans. This would render them more accessible to prospective buyers eligible for FHA loans, thereby possibly augmenting demand and value.
Yet, challenges pertaining to condexes could affect their appreciation potential:
Resale Challenges: As mentioned earlier, condexes often don't qualify for FHA loans, which might curtail their demand and appreciation potential. Prospective buyers with the means to go for conventional loans can usually afford a better property.
Shared Risk and Responsibility: Shared costs can sometimes prove challenging. Without by-laws, enforcing payment from another unit owner for shared expenses such as insurance premiums, maintenance, and repairs can be difficult.
Insurance Complexity: Securing insurance for a condex can be complex and may vary depending on the lender and what they will accept. These problems may not surface until a claim is made.
The Unique Nature of Condexes
A condex is a unique kind of housing that lies midway between a condo and a duplex. Although it's more common in specific locations, it offers both advantages and disadvantages for investors.
The Speculative Potential for Value Increase
While it is speculative, if the eligibility rules for FHA loans were to be adjusted to incorporate condexes, their value could witness a significant upswing. However, this prospect should not be the primary consideration when investing, as it is far from guaranteed.
In conclusion, condexes provide unique investment opportunities with shared risk and the possibility of positive cash flow. However, their slower appreciation and resale challenges should also be factored into the investment decision. Like any real estate investment, a thorough analysis of the local market, the condition of the property, among other factors, is paramount.